Artzi Stuff
jewellery + gifts + original art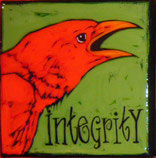 We are located at 2 Church Street downtown Nanaimo (across from Modern Cafe at the intersection
of Commercial and Church streets)
on Vancouver Island, British Columbia, Canada
Phone # 250-716-8989
 Autumn 2022 hours
Sunday & Monday 11:30 - 4
Tuesday to Saturday 11:30 - 5
new website www.artzistuff.com
                     Gift certificates and gift registration available.
                      Some artists take custom orders.
                 We use paper and biodegradable bags and recycle as much as possible
                         and offer many up-cycled gifts and art.
Join the Artzi Stuff page on Facebook and stay updated.
http://www.facebook.com/ArtziStuff 
We are now on Instagram 
https://www.instagram.com/artzistuffnanaimo/

THE REVOLUTION OF THE HANDMADE
Across North America, a resurgence of handmade is sweeping from a very grassroots level into mainstream culture...
We are witnessing a desire for consumers to consume consciously...a re-evaluation of the nature of consumption. When you purchase from local artists and designers, you are making a choice to  support sustainable economies based upon local production. Buying from a local artisan means that you are aligning yourself with independent, creative thinking that is outside of the mainstream.  A hand made object offers a unique, one of a kind item that has been lovingly and creatively touched by the hand of the maker.
2 Church Street
Nanaimo, BC
250-716-8989
Vancouver Island Canada
local + handmade = uniquely fabulous